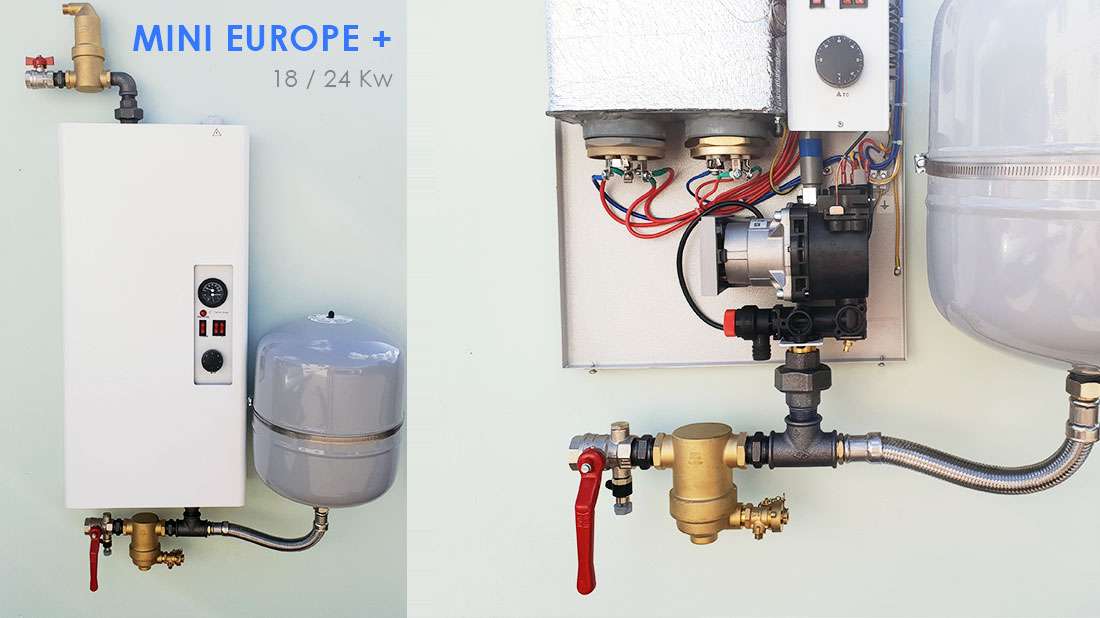 The purchase of a heater is often a significant cost for households. However, most boilers are not viable in the long term and have a limited life. Indeed, manufacturers ensure that their products last only a few years (10 years on average) to force individuals to buy a new one. This is called programmed obsolescence. To fight against this, it is possible to invest in a quality electric boiler, whose operation is guaranteed in the long term.
ThermoGroup Mini Europe Boiler: Why choosing it?
Mini Europe by ThermoGroup is an electric boiler which is installed and integrated easily into your heating network. This product meets the European standard that regulates electrical installations in houses. Its purchase cost is much lower than most of the products sold on the market: it is available from 649 € and can go up to 930 € (depending on the power required). But above all, it is the guarantee to fight against planned obsolescence, because you choose to have a boiler able to function for many years.
The reason? The ThermoGroup electric boiler does not have electronics. Thus, the parts that compose the product which may need to be changed to ensure its smooth operation are easily found on the market, wholesalers or DIY stores. Having the ability to easily change parts guarantee to have a viable electric boiler, which will accompany you for many winters!
Moreover, everything is managed for its installation and its operation are the simplest possible: to implement the boiler, you just need to connect it to the hydraulic and electrical network of your house. As long as the parts of the boiler are manufactured in a standard way (which will not finish soon), your electric boiler will be serviceable for a long time. You have the guarantee of efficient heating over time and are sure to make the right choice for your bank account.
Finally, be aware that ThermoGroup products and accessories are available in fast delivery anywhere in Europe.
The lifespan of a boiler: ThermoGroup tips
The choice of an electric boiler must be carefully thought upstream. Choosing a quality product is the guarantee of a high-performance and durable heating system to save energy. Taking a good brand is therefore important: products like the Mini Europe boiler are high-quality equipment, the components are durable and will ensure a long life range.
And like any product, we recommend you to maintain it well. If an electric boiler does not require as much maintenance as other types of boilers (oil, gas, etc.), sludge or dirt may appear into the network for example. Do not hesitate to check your parts regularly and change them if necessary.
> Read also: Desludging your heating circuit to save energy