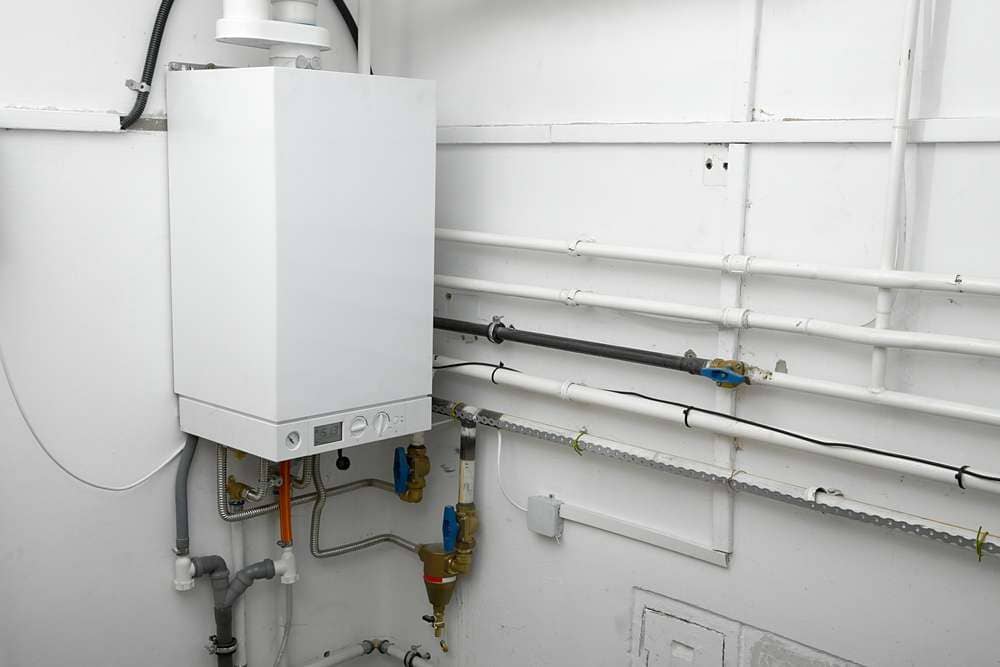 Fluctuating energy prices, polluting installation and requiring heavy maintenance … The oil boiler now attracts fewer and fewer households, in favour of electricity. What are the reasons to replace the oil boiler with an electric boiler? How to do it?
Why change his oil boiler by an electric boiler?
If you have an ageing oil boiler, it may be time to replace it with a more efficient electric boiler. There are several reasons to make this choice :
The electric boiler does not require maintenance
If the oil heating requires the installation and maintenance of the tank, not to mention the transport and delivery of fuel to the house, the electric heating is not subject to any obligation of maintenance and electricity is a local resource and accessible to all.
 Choose a new generation product to save energy
The ageing oil boilers are very energy-intensive and do not help to provide a heating system to save money. If your boiler is old, the choice of a newer one is advantageous over the long term: you will indeed have a powerful and durable boiler, which will consume less energy than your old appliance.
Having a healthy and ecological product
Unlike oil, electric heating is not polluting and has no combustion, no CO2 and CO. In addition, electricity provides the opportunity to install renewable energy generation equipment, such as photovoltaic solar panels.
Unlike electricity, domestic fuel is a fuel that requires storage space and must be ordered upstream. In addition, its price is subject to big variations from one period to another (production of OPEC countries, oil price, international situation, etc.), and must, therefore, be regularly monitored. With electric power, you only pay for what you consume, and its cost is not subject to large variations.
Replace your oil boiler with an electric boiler: what you need to know
Replacing your old oil boiler with a powerful electric boiler is a wise choice for your home, and will help you to improve your heating system and save money in the long term.
Good to know: to optimize the heating in your home, do not hesitate to plan insulation work. Attics (which can represent up to 30% of heat losses), roof, floor, windows … Many elements which can cause significant heat loss. If you are interested in these works, we invite you to get information about the ways to help to finance your project.
The steps to follow
The electric boiler can be installed easily and does require only the hydraulic connection of the existing heating system and the electrical connection in compliance with the mandatory country standard. If you are unsure and prefer to have your boiler installed by an expert, do not hesitate to call in a qualified professional. In particular, it is necessary to plan :
the removal of your current boiler and your oil tank: this one will require degassing ;
the purchase of an electric boiler.
What costs?
The installation of an electric boiler is very simple and fast. The cost of purchasing a quality product, even if it requires a small initial investment, however, remains inexpensive compared to other modes of heating. The Mini Europe boiler is accessible from 649 € (up to 945 €), making it one of the cheapest solutions on the market for a yield of nearly 100%. It has a thermostat for regulating the water heating temperature. There is also a two-wire terminal block that can accommodate another control system (room temperature thermostat)
Feel free to invest in a room temperature thermostat for your electric boiler. It allows you to regulate the temperature in your home and program the heating according to your needs. Consequently, that means significant energy savings. To help you, there is most of the time help to finance your heating regulation equipment. Do not hesitate to inquire about the possible helps, and the conditions to benefit from it.
The ThermoGroup advice
If replacing your old boiler involves a cost, it can be minimized by reselling your current oil boiler, heaters (if replacement), and storage tank. Indeed, these types of equipment have a certain value (which varies according to their characteristics) and can find buyers on resale sites.
The replacement of a domestic fuel boiler by an electric boiler is simple and fast. If you have any doubts or wish to receive a free quote, do not hesitate to contact us. Our experts are always here to help with your project.