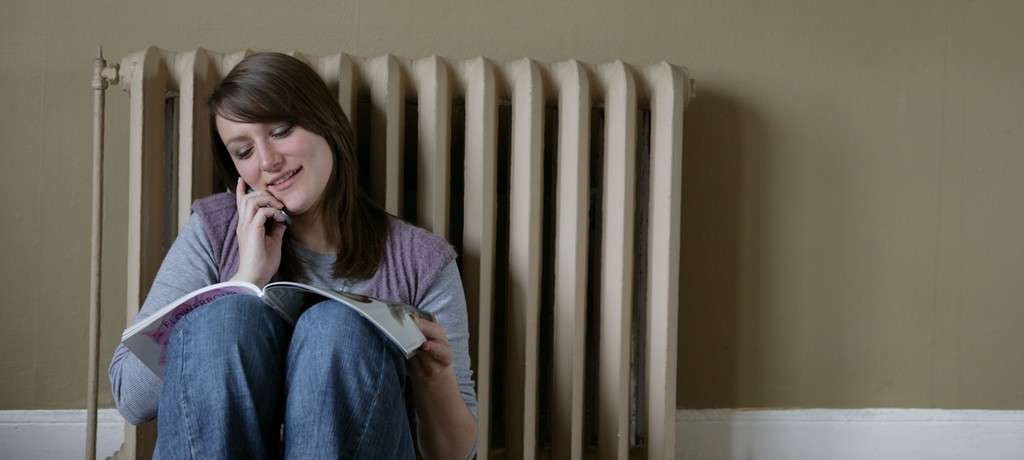 It is important to select the correct power of electric boiler according to the thermal losses and your heating needs at home.
Estimation of surfaces to be heated in m2
The calculation of the heating needs requires an analysis of many elements, among others :  The building volume, the heat transmission surface that the building emitters has to give, the heat losses through the walls, the windows and roof of the building; Ventilation system – room ventilation; Capacity of accumulation of heat by the building. The knowledge of these data makes it possible to determine the heat losses and to adapt the power of the boiler. In the case of new homes, these losses must be described in the project. However, in older homes, we can use different needs estimation formulas.
The boilers up to 12 kW are compatible single-phase and three-phase. Just like the 15 kW three-phase powers, they generally settle in houses or apartments. The power 18 kW and 24 kW three-phase are rather intended for large homes, buildings or communities.
Simplified installation for all uses
It is possible to keep the existing heating system and to create a multi-energy network by adding the boiler. If necessary, they can be connected in parallel via a buffer tank.
His connection facilitates the replacement of an old wall-mounted boiler, fuel oil, propane, natural gas, wood, or in the new building.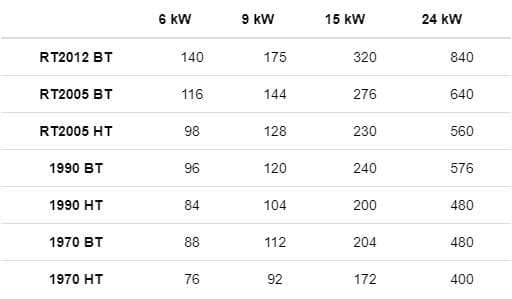 Use this chart to guide your choice of power.*
Values ​​displayed in m²
BT: low temperature 35°C / 40°C by floor heating, radiators. The heating capacity is higher in floor heating thanks to the accumulation of heat in the slab.
HT: high temperature 65°C / 70°C radiators, baseboards
Calculted with a standard ceiling height of 2.5 meters
*Non-contractual indicative table which could differ according to the real insulation, the good functioning of the heat emitters and the general state of the heating system. Thermo Group can not be held responsible for the power selected by the customer.