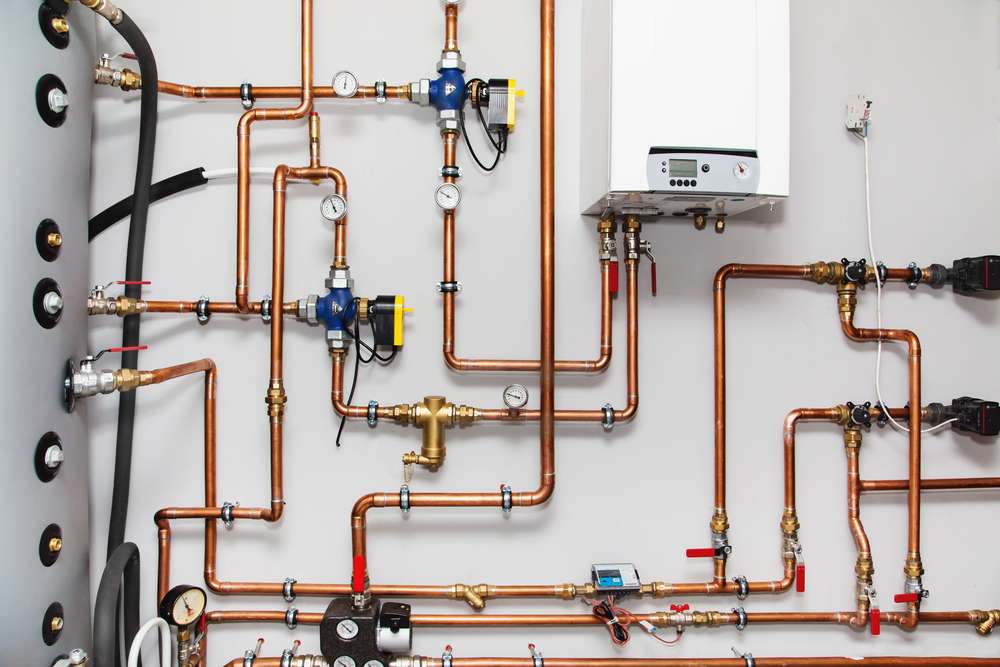 To preserve your heating system and optimize the efficiency of your electric boiler, many accessories exist. Among them: the heating circulator. It allows you to optimize the distribution of heat in your home and achieve significant energy savings. How does it work? Which model of circulator to choose? Follow the guide.
Electric boiler circulator: what is it?
If you have a heating network with an electric boiler, the heating circulator (or circulation pump) is an important piece. The latter controls the flow of water inside the circuit, routing the heat transfer fluid to all the heat emitters (radiators, floor heating, etc.) of your home, whatever their distance with electric boiler is.
For the hot water heating systems, there are many advantages:
Higher temperature rise;
Heating regulation, even in rooms far away from the boiler;
Decrease of supply and assembly costs;
Increased control over the course and lengths of pipes.
Good to know
It is possible to buy your electric boiler with a circulator included, like the boiler Mini Europe + with circulator Wilo Yonos Para of energy class 1. This circulator helps to optimize the distribution of the heat everywhere in the house and to check the network pressure. Warranty ? Better heating comfort and energy savings throughout the year!
What type of electric boiler circulator to choose?
There are several types of circulators for your electric boiler :
Standard: these are the least expensive. Powerful, they have up to 4 fixed rotation speeds, manually selected.
At variable speed: their speed of rotation is regulated continuously by an electronic device (by cascade of pulses or power converter).
Permanent magnet (or synchronous motor): this type of electronic circulator ensures an accelerated circulation of the coolant and allows energy savings of up to 20%.
Although more expensive to buy, the permanent magnet circulator is the best long-term investment to consume less energy and optimize heating in your home.
Heating Circulator: ThermoGroup Tips
To optimize heat distribution in all rooms of your home, it is essential to know how to set your electric boiler circulator . To do this, carefully check the flow and pressure. In case of incorrect settings, your boiler may consume more than necessary, or on the contrary, poorly heat your home. To detect a wrong setting, unusual noises from your device may alert you.
Finally, note that if you have an old model of a heating circulator or a thermosiphon, it is possible to replace it independently of your electric boiler. Investing in a newer accessory will help you to optimize the performance of your heating network.
Did you know?
If you have a network of mixed transmitters (radiators coupled to a heated floor for example), it is interesting to invest in a second heating circulator in addition to the one included in your electric boiler. Our recommendation? The water circulator SPCO FGD25-6 energy class A for 99 €.